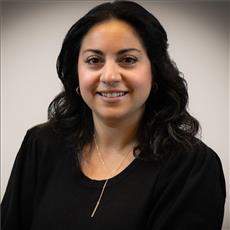 Christine Calabro-Shanks
Director of Recruiting
Professional Story
Biography
One of the new faces at MassMutual Pittsburgh, Christine is in the vanguard of MassMutual Pittsburgh's search for talented and caring individuals who are passionate about helping America achieve its financial goals. As Recruiting Director, Christine employs the skills of a diplomat, allied with a knowledge of the business and an ability to connect with prospects. She is responsible for conducting initial phone screens, and both participates and facilitates in the interview process. A graduate of LaRoche College, Christine first developed her passion for the industry at AFLAC before joining MassMutual Pittsburgh in 2021.
A witness to her generation's ever mounting student debt, Christine brings a unique understanding to the recruiting process. "Millennials and Generation Z(ers) have severly more debt than those of previous generations. With the rising cost of college, mortgages and everyday life, I feel with smart financial planning and full transparency that everyone can benefit from a better sense of financial stability."
Christine balances these serious concerns with a love of family and travel. A sunny day on a riverbank or beach spells contentment, as does whipping up a culinary masterpiece or binge watching the latest Netflix series with her son, Carmen.
CRN202409-867763
Check the background of this investment professional on FINRA's BrokerCheck
MassMutual Pittsburgh Office