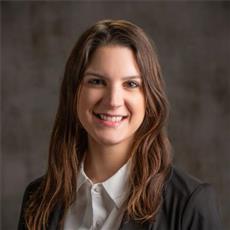 Lauren Forsythe
Marketing Director
Professional Story
Biography
As a lifelong dancer, Lauren is used to working hard and thinking creatively—two skills that have served her well as Marketing Director at MassMutual Pittsburgh, where she implements firm marketing initiatives and designs personalized marketing plans for financial professionals that are exciting, innovative, and highly effective.
With a BA in Communications from the University of Pittsburgh and a certificate in Corporate and Community Relations, Lauren was the perfect choice to spearhead the firm's marketing projects and lead our financial professionals into the ever-changing future of digital marketing. Since joining the firm in 2018, Lauren has served on the MassMutual Agency Marketing Directors Steering Committee with fellow MassMutual marketing professionals across the nation and she has quickly transitioned from trailblazing new talent to an invaluable leadership position—and her influence continues to grow.
"By working with our financial professionals to market their business, I feel that I can be an additional member of each unique team and make an impact on the growth of their business."
When she's not developing marketing strategies and solutions, Lauren passionately follows classical ballet and remains a dedicated supporter of the arts. Although she no longer actively dances, she's never been one to shy away from new challenges and has taken up skiing as her newest athletic pursuit.
CRN202412-1363539
Check the background of this investment professional on FINRA's BrokerCheck
Personal Story
MassMutual Pittsburgh Office