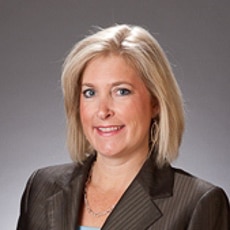 Sherri Klutch
Investment Specialist
Biography
I offer agency support to producers and independent producers (brokers) that represent Massachusetts Mutual Life Insurance Company (MassMutual). Founded in 1851, MassMutual is a leading mutual life insurance company that is run for the benefit of its members and participating policyholders. The company has a long history of financial strength and strong performance, and although dividends are not guaranteed, MassMutual has paid dividends to eligible participating policyholders consistently since the 1860s. With whole life insurance as its foundation, MassMutual provides products to help meet the financial needs of clients, such as life insurance, disability income insurance, long term care insurance, retirement/401(k) plan services, and annuities. In addition, the company's strong and growing network of financial professionals helps clients make good financial decisions for the long-term.
I began my career in the Financial Services Industry in the mid-eighties after graduating from Stanford University with a degree in Human Biology. I moved to Pittsburgh in 1992 from San Francisco.
Prior to joining MassMutual Pittsburgh as the Investment Specialist in January 2007, I worked for Nuveen, Concord Financial Group, BISYS and AFLAC. The majority of my career has been spent in sales and marketing, with experience in each of the retail, wholesale and institutional markets. After moving to Pittsburgh, I transitioned into a management role, but still maintained direct involvement with sales and marketing. In addition to my financial services background, I have owned my own business and has worked for one of the largest new home builders in the Pittsburgh market.
Languages